Nowadays modern life is unimaginable without owning a car. If you don't own a vehicle, you most probably plan to buy it. Purchasing an automobile is an exciting and boring process at the same time, and I'll tell you why. On the one hand, thinking about how you drive your dream car is exciting, but on the other hand, choosing and getting the dream car is quite time-consuming. Even choosing an automobile that meets all your requirements can be tough. Searching all the information requests a lot of time to determine what are the most reliable used cars.
The purchasing process can be even harder if you are limited on budget and plan to purchase a used vehicle. Buying a used car takes a longer time to check all its details for avoiding waste of time. For that reason, I've combines all the needed information that helps you to clarify which sources you can use for finding the right model, and even more. You will learn which details should be taken into account before making a decision. So, let's start by exploring the sources of where you can find vehicles with the best deal!
Where to buy reliable used cars with the best deal
In the past, there were too few sources for finding vehicles for sale. It could be announcements at the magazines, automobile markets, or the Sale sign at the nearby… In limited sources, the searching process took much longer than nowadays. If you ask your friend where to buy reliable used cars, I guess he/she will definitely tell you to search it online. In the modern world, in the internet era, we have dozens of websites and you can choose a vehicle in a day, without leaving your home. But due to the big variety of websites, you might get confused and find it hard to find the right source. Don't worry, there are some tips that help you to find the right one, but before this, let's explore how to choose the right automobile model. The chosen model can help you to find the source as well.
Choose the right model
Nowadays, there are 60 automobile brands, they release dozens of different models. It's hard to choose the one reliable in 250-260 car models, but not impossible… In order to decide which model you are looking for, you should answer the following questions:
What is your budget?
What is the purpose of buying a vehicle?
How much can you afford for the monthly cost? (includes expenses such as fuel, repair, and insurance cost)
What is your living area?
What's your hobby?
Answering those questions will narrow the big variety of existing models and help us to determine which used cars are the most reliable for us. For instance, answering the second, fourth, and fifth questions, can help you to determine the type of vehicle. If you live in the city and want to purchase an automobile for getting to the office, a sedan or hatchback will work for you. But, if you live in a mountainous area, or love spending vacations there, then you should search for an SUV.
Online sources for buying used vehicles
Before exploring what are the most reliable used cars, we should know some resources where we can find them. As I've mentioned, determining the model you are looking for, helps you to find the source accordingly. For instance, if you prefer vintage automobiles, you should definitely visit Hemmings. Here you will find classic used vehicles for sale.
Autolist gives you the possibility to determine the market price of automobiles and find them under a certain budget. For instance, if you haven't yet decided which model fits you the most, you can indicate your budget and choose according to it.
And of course, Edmunds and Autotrader will help you to find announcements upon your wish. You can filter it by indicating car type, color, budget, model, etc.
How to determine which used cars are the most reliable
Now since you already know how to choose the right model for you and where to buy reliable used cars, let's clarify how to check their reliability. There are few factors which you should take into account while checking a car.
Mileage
Release year
Driving habits
Engine
Breaks
It's a well-known fact that less mileage is associated with a longer lifespan. Some drivers change the mileage data in order to sell it more expensive than its actual cost. You can check odometers' performance by yourself, with helping of the Mileage Blocker tool. By using the module, you can stop counting miles while testing its performance.
Combining and analyzing all the above-mentioned details will give a sight of whether a chosen car is reliable or not. After clarifying which details should be taken into account for determining which used cars are the most reliable, we can dive in a bit deeper and review some models.
What are some good reliable used cars nowadays?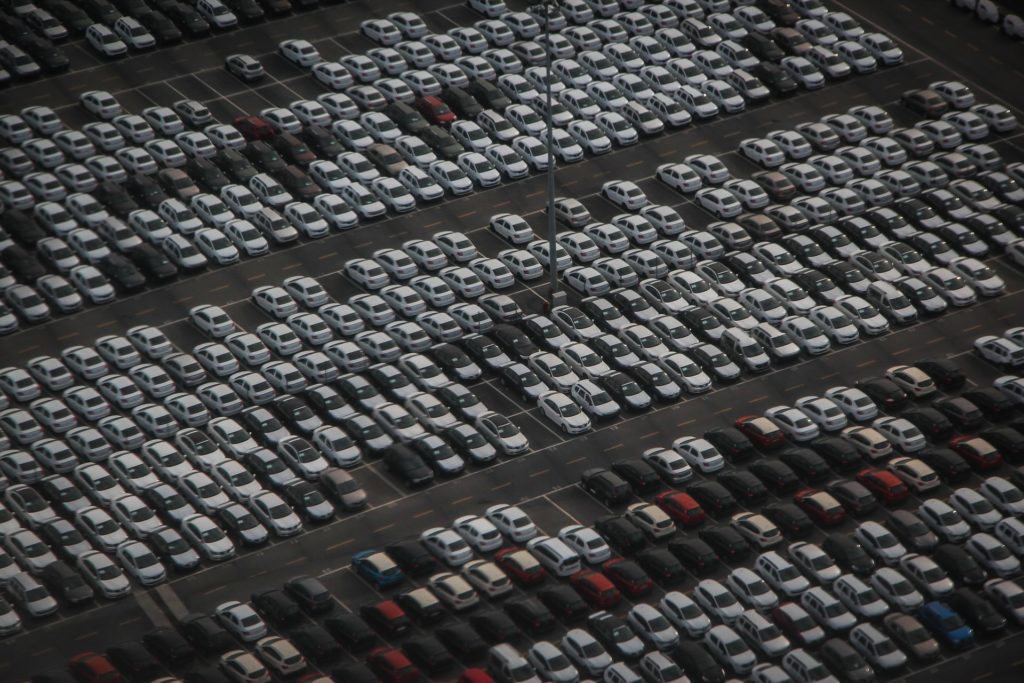 Clarifying what are the most reliable used cars, can be hard, as sometimes we subjectively consider our "best buddies" as the best and the most reliable ones. In that case, reviewing research results is a good idea. According to the Insurance Institute for Highway Safety (IIHS) one of the reliable automobiles is Toyota Avalion. The model got a Top Safety designation from the IIHS and a five-star rating from National Highway Traffic Safety Administration (NHTSA).
Another reliable worth noting model is Toyota Camry. The model comes with emergency braking, 10 airbags, automatic high-beam headlights, adaptive cruise control, and many other features that determine its reliability.
Besides Toyota models, we should mention a Mercedes-Benz E-class sedan. It has automated emergency braking, automatic high-beams, blind-spot monitoring, and everything that is needed for a safe and fast ride.
Nonetheless, there is a long list of reliable automobiles, you should take into account the place where to buy reliable used cars. Take into account to check all technical details before signing the contract and be on the safe side.
Conclusion
As you saw, it's hard to determine exactly which used cars are the most reliable for you, but not impossible. Actually the hardest part is to keep objectivity, as while choosing a vehicle we might only think about our dream cars, that can be far away from the reality. Even though, I'm sure you can easily choose the right model for your safe rides upon considering all the above-mentioned tips.
Remember, always double check-mileage, the look, breaks, and all the technical details for avoiding waste of money. Besides visiting a technician, you can even check the vehicle history through the VIN code. Don't hesitate to request a VIN code from the seller. I hope you will enjoy your choice and comfortable rides with your "best buddy". Wish you good luck with your purchase!