Purchasing a car is a thrilling process. You start thinking about the comfortable and enjoyable journeys that await for you, after looking at your dream car. If you like the look of a car, you immediately want to take a test drive and sign the contract. But if you have not made good research in advance, you might waste money. Before making a final decision you should know how to negotiate used cars for getting the best deal. The art of negotiation has a long history and I'll try to share with you some tips that help you to get the desired offer.
Below we'll discuss details about a dealership, how is the business managed, how can you conduct negotiations with them, and how to determine the market price. Remember, preparation is the key milestone for receiving the best deal. Knowing all the below-mentioned details will help you to prepare well and get your automobile with the best deal. So, let's start getting ready for the negotiation! 
How to clarify how much will a dealer negotiate on used cars
Buying a used vehicle can be more time-consuming than the new one. While purchasing a used vehicle, you should check each and every detail, as most of them might not have a warranty. For that reason, the process might seem a bit risky, but combining and realizing all the needed information keeps you on the safe side. Buying a used automobile can be through dealer or a private owner. In both cases, you should gather as many details as possible in advance, before contacting them, but here we'll be more oriented about dealers. Remember, beginning negotiation for the price and clarifying how much will a dealer negotiate on used cars is the last thing while buying a car. Most of the things you should do in advance for being well prepared for the negotiation. Let's review the whole process, from the beginning until the agreement.
Step 1 – From the beginning, once you choose the automobile that best fits your lifestyle, hobby, and purpose, remember that the color of a vehicle might reflect on the prices. It's a well-known fact that the same model automobiles with different colors might have different prices. This is because colors such as: black, white, blue, and red are in high demand. Hence, automobiles with that color might cost much more than for instance, green or yellow. So, keep in mind that such details might affect how much will dealerships negotiate on used cars,
Step 2 – Determine what is the maximum amount that you can pay for the model. Remember, even if you own most of the amount, and the dealer offers to finance for the small part, you will have a monthly cost as well. Besides setting the budget for the purchase, you should determine the monthly cost related to the vehicle. The monthly budget includes fuel, insurance, and the service fee, generally every cost related to a vehicle besides its purchase.
Step 3 – If you have already chosen all the specifications of your future car, brand, model, fuel-efficiency, color, type, and the year of a release, now it's time for making good research! Remember, knowing the market price and the real value of an automobile model, helps you in negotiation. It avoids you being ripped off and a waste of money. Search and compare prices for the same model on different websites. Combine the information and determine the average price for the model, which helps you to know in advance how much will car dealers come down on used cars for the model.
After reviewing all the necessary steps, let's move on and clarify further details about the dealership business in order to have a rough thought about how much discount we should expect.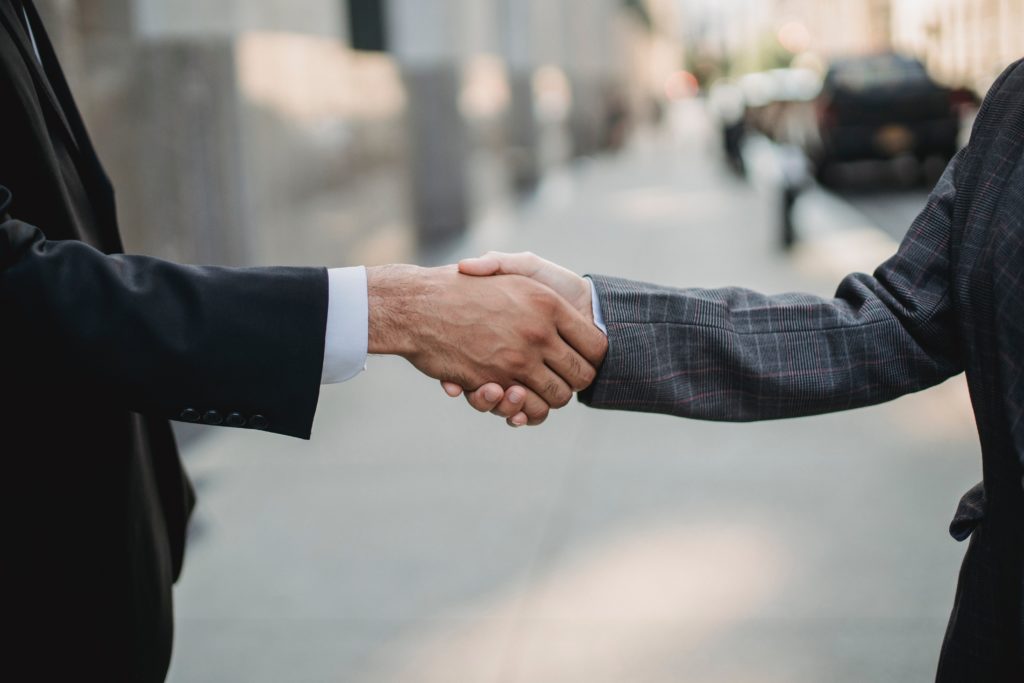 How much will dealerships negotiate on used cars – All about the business
Knowing how to haggle used cars can be easy for some individuals, but it can be hard for others. Individuals who have some experience in buying and selling used vehicles are more flexible and can negotiate easily, but don't be afraid, even if it's the first experience for you. Remember, "Knowledge is power" and learning details about the dealership business and making a broader view about the field, will lead you to successful negotiation.
While thinking about getting a discount, take into account that prices on used vehicles are increased each year. In 2020, in the USA the average used vehicle price was 21,558$. Of course, the increase was affected by the global Covid-19 pandemic as well, as many people moved on from public transport to individual sources of transportation. But even in previous years, the tendency was the same and prices continue to increase on used vehicles.
In order to realize how much negotiating room on used cars, you should expect, let me share with you some interesting information about the business profitability as well. As you may know, the business profitability can affect the discount amount as well. Besides selling automobiles, almost every dealership has a Finance and Insurance department that handles paperwork. Surprisingly, 49.6% of the dealership's gross profit comes from the service and parts department, considered as the back and of the dealership. Hence, dealers' income isn't determined only by selling automobiles, they can sell insurance and warranty as well. According to ZipRecruiter, the average annual salary for a used car dealer is 53,458$.
Every dealer, likewise you, have their own affordable price, below which they won't agree to sell a used vehicle. Hence, while asking for a discount always remember that aspect for calculating how much will dealers negotiate on used cars.
How to haggle used cars and get the best deal
After knowing what are the needed steps for preparing for the negotiation and having some views about the dealership business, you should feel more comfortable. Don't you? For conducting successful negotiations, you don't need to have any superpower. Every affordable deal comes upon analyzing all available details. Even if you don't have experience and don't know how to negotiate used cars, when the dealer declines any discount, remember that there are always other dealers.
If your offer is not accepted on the first try, you should always have a plan B. You can either find another dealership or accept their offer. Always determine the market price before visiting the dealerships, which helps you to get the best deal and avoid waste of money. 
Conclusion
All in all, we've discussed in detail how to get ready for the negotiation, what steps you should follow for making a good decision, which aspects you should take into account while haggling. Combining and analyzing all those details will help you in practice to know how to negotiate used cars. I hope with the given information you will get the desired deal and purchase your car at the lowest available price. Good luck!